Machine Bread Recipe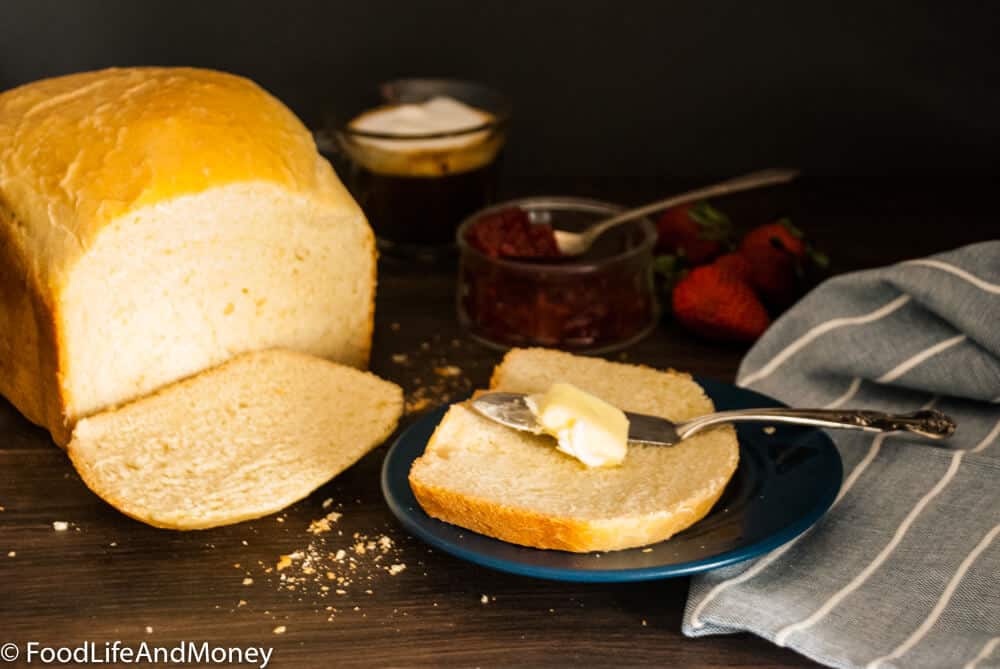 How many times have you thought of baking your own bread? Every time I would pick up a loaf of bread at the grocery store, the list of ingredients used to make me cringe. So many chemicals to impart color and flavor! Read along for the best machine bread recipe.
Last year, I decided that I would have it no more. I wanted to start baking my own bread with ingredients I could trust. I was soon looking for a bread maker, reading reviews and asking friends. My most important consideration was the easy of use and the quality of bread. After reviewing a ton of bread machines, I picked the Zojirushi Virtuoso. Ever since I got my bread maker, I have been a regular bread baker.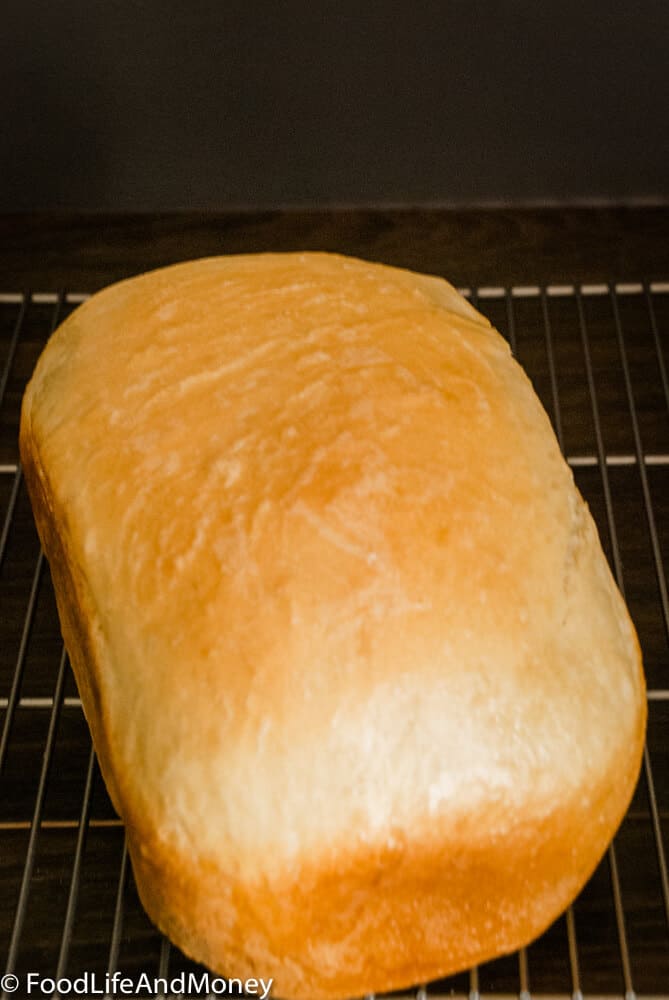 I love the timer feature of this bread maker. The other great thing about Zojirushi is that it has two kneading blades so it makes the bread more even. Nothing beats the aroma of freshly baked bread early in the morning. I toss in all the ingredients into the bread maker and set the 'complete' time to 6 AM. Voila! Fresh bread – no preservatives, no artificial flavors, no high fructose corn syrup. This bread tastes amazing with some salted butter or jelly. I modified the original machine bread recipe to reduce the amount of sugar since I don't like my bread too sweet.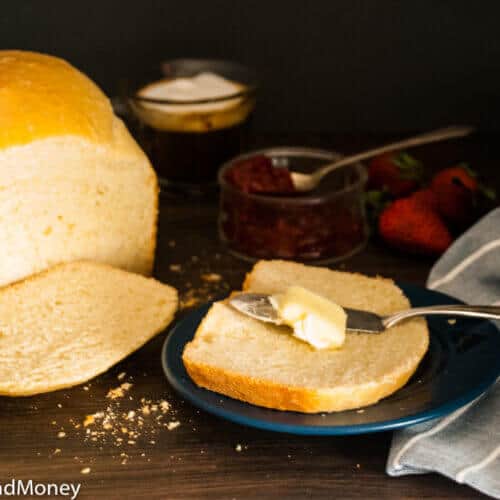 Best Bread Machine Bread Recipe
Delicious white bread in breadmaker
Ingredients
1-1/3

cups

water

2-1/2

tbsp

unsalted butter

4-1/4

cups

bread flour

2

tbsp

dry milk powder

2-1/2

tsp

active dry yeast

2

tsp

sugar

2

tsp

salt
Instructions
Please follow instructions for your bread machine. I have listed instructions for the Zojirushi Virtuoso bread machine.

Add water, and melted butter to the loaf pan of the bread machine.

Add the flour and make a little well for other ingredients.

Add milk powder, salt, sugar, and yeast.

Turn on the bread machine. Select your course. I selected the basic white course with medium crust.

You can immediately bake your bread or select the time on when you would like your bread.

Once your bread is ready, remove it from the pan and cool on a cooling rack.

Slice and enjoy your bread.

Please don't pre-slice your bread if you don't plan to consume it immediately. That may cause your bread to dry.
Here's another delicious Indian pav recipe.
---
---